U. S. Steel Tubular Products 2018 OCTG Catalog
Discover our line of OCTG Products and Services widely used across the global oil and gas industry.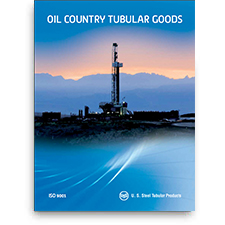 U. S. Steel Tubular Products' oil country tubular goods (OCTG) are specially designed and manufactured to meet the demands of today's most extreme oil and gas environments. Our OCTG offering includes a broad range of connections, casing and tubing, and accessories, as well as OCTG Premium Services.
The new OCTG catalog contains extensive information on our OCTG products and services including:
OCTG Connections – API, semi-premium, and premium
Threading, inspection, and rig site services
Product Properties
Tubing and Casing Tables
Tubular Operations Facilities